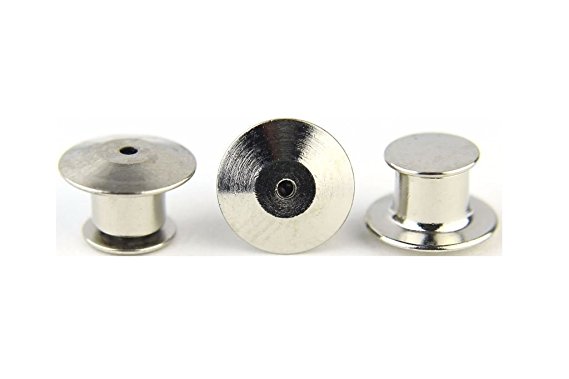 Locking Pin Backs
Collecting pins is so much fun but losing them is the WORST! Get locking pin backs to keep your treasures stuck where you want them!
No tool required: easy on-off, spring loaded fastener simply need you to push to lock them, then push on the base to secure them and pull to loosen the lock and remove!
Singles will be attached to your pins if you buy them in the same order.